Wine tourism
OUR DOORS
ARE ALWAYS OPEN
Our winery is located in Olite, at the heart of Navarre. Come and visit, taste, celebrate and, of course, toast and discover the most complete aromas room in the country.
Visit us
Would you like to immerse yourself
in a medieval tale?

Bodegas Marco Real boasts modern facilities and the best resources for the production of young Reds, Rosés and Whites, as well as Crianzas and Reservas. In the winery, we have stainless steel tanks with temperature controls and a circuit that lets us adjust the temperature of each one of them to control the process. Our total production capacity stands at 4.5M litres, distributed between two buildings.
This allows us to carry out the entire winemaking process, rotating and enabling protracted macerations for Crianza and Reserva wines, as well as shorter macerations for young wines. Our spacious, modern facilities allow us to take advantage of the latest technology for the production and control of the wines ensuring that they meet Marco Real quality standards.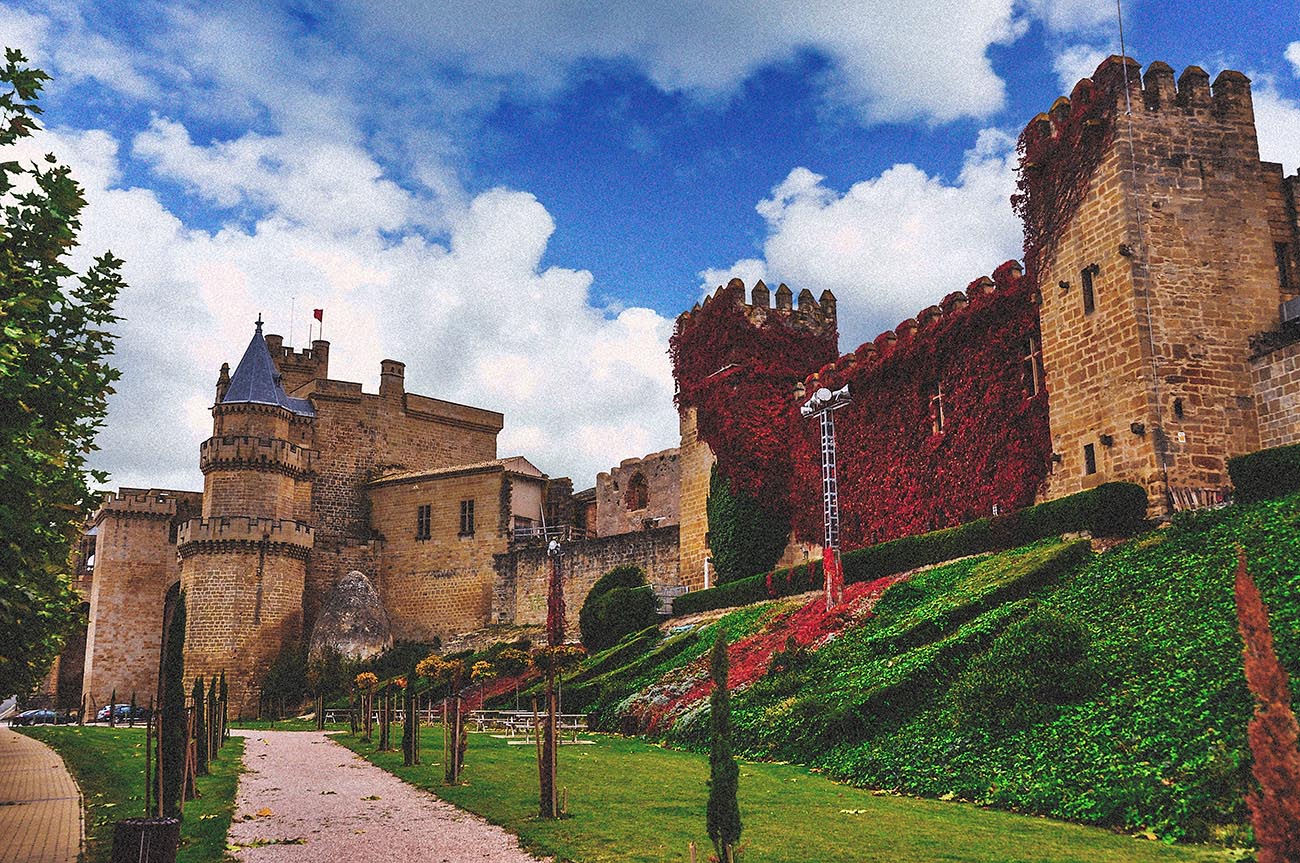 The name Marco Real is a tribute to the local atmosphere. The winery is located next to Olite Castle, which Charles III converted into a permanent residence for kings during the 15th century.
Olite's winemaking tradition goes back many centuries, and today it is home to the region's main winemaking institutions, including the Navarra Viticulture and Oenology Station (EVENA), devoted to researching, assaying and disseminating grape growing and winemaking techniques.
You can also visit the Navarra Vine and Wine Museum, located in a small 12th century palace.
There is a special place for wine lovers in our winery. This innovative room is the most complete in all of Spain. Here you will find 46 aromas identified and arranged in an explanatory panel by their main categories: primary, secondary and tertiary, depending on whether they come from the grape itself, from vinification processes or from barrel and bottle ageing. It is an educational and interactive room that invites you to exercise your senses and store aromas and smells in your memory to be able to enjoy and discover each wine, its nuances and sensations.