Sonsierra Navarra
A unique territory.
SPECIAL, CHARACTERFUL Terroirs
4 states in a privileged environment At Marco Real we pursue a single goal: to make top quality 'parcel wines' that showcase the links between the soil and the personality of great wines. Wines that combine aromas, complexity and longevity in harmony.
That is why, in Sonsierra Navarra, we have 60 hectares of our own vineyards plus another 15 we control. They are all in the Navarra Designation of Origin, distributed across the Sonsierra Navarra municipalities of Olite (Ribera Alta sub-zone) and Sansol and Torres del Río (Tierra Estella sub-zone).
We grow a wide range of varieties, including the red Tempranillo, Cabernet Sauvignon, Merlot, Garnacha, Syrah and Graciano and white Chardonnay and Moscatel de Grano Menudo. We believe that wine is built in the vineyard, on specific plots and soils with a different character.  That is why we chose this natural spot, shaped like a very narrow tongue with very precise boundaries between Sierra de Toloño-Cantabria to the north and the river Ebro to the south, the Conchas de Haro gorge to the west and even the river Linares to the east.
The perfect east-west orientation of the mountain range clearly defines two very different ecosystems on its slopes: a northern slope with an Atlantic climate and a southern slope with a Mediterranean atmosphere.
In this privileged environment, in Somontano de Viana-Los Arcos, at the foot of Sierra de Codés, we have 49 hectares of vines divided into four estates, each with very particular characteristics.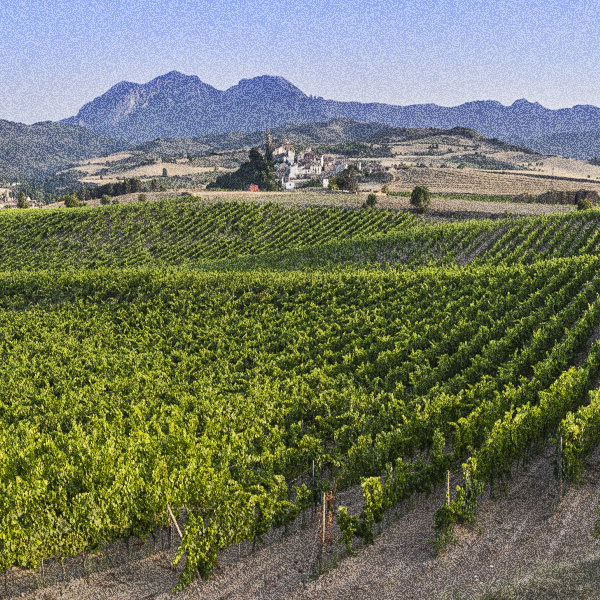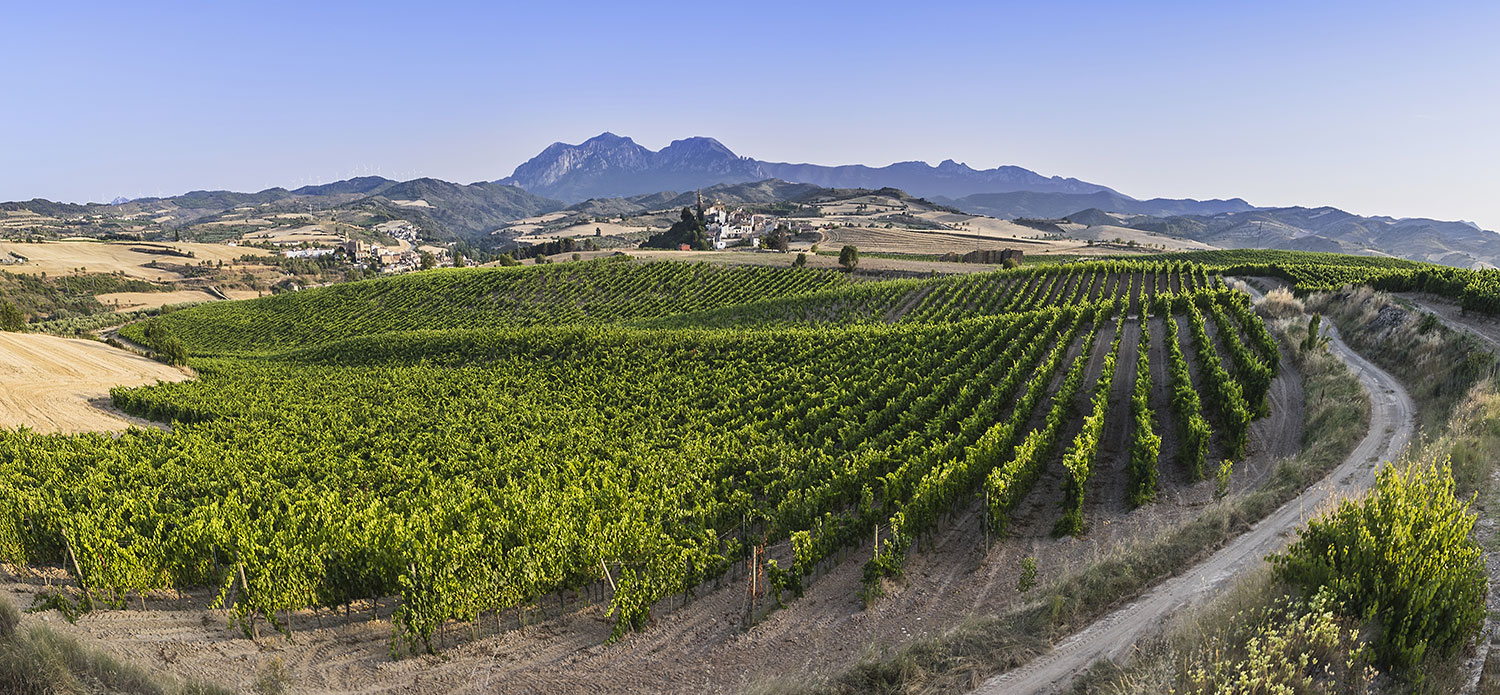 Las Leras
A 10-hectare estate facing south on gentle-sloped hillside under Sierra de Codés. High sun exposure makes it a very early ripening terroir. This is where our Moscatel de Grano Menudo and Graciano wines are born, accompanied by old olive groves, terraced plots and almond trees.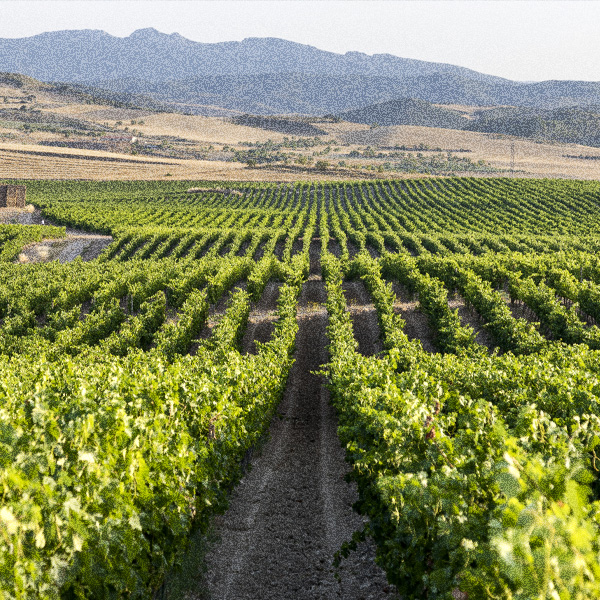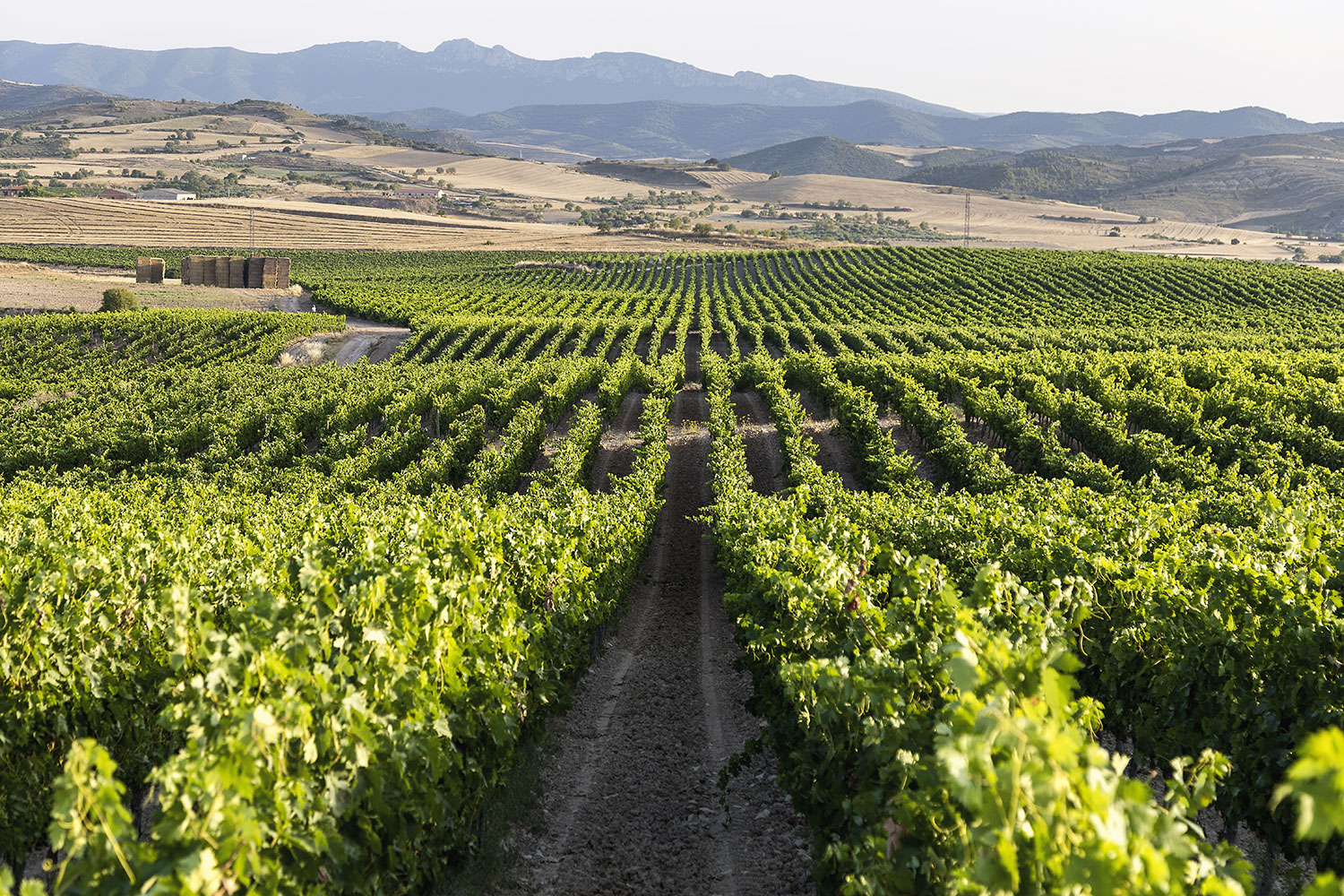 Espesuras
A 25-hectare estate facing north towards Sierra de Codés. Its exposure and altitude give the grapes freshness and fruit-laden aromatic substances. It enables, slow, protracted ripening, giving the grapes a higher concentration of polyphenols. The soils are deep and well-drained, enjoying an optimum water reserve throughout the summer. All these characteristics make it ideal for Tempranillo, Merlot and Cabernet Sauvignon.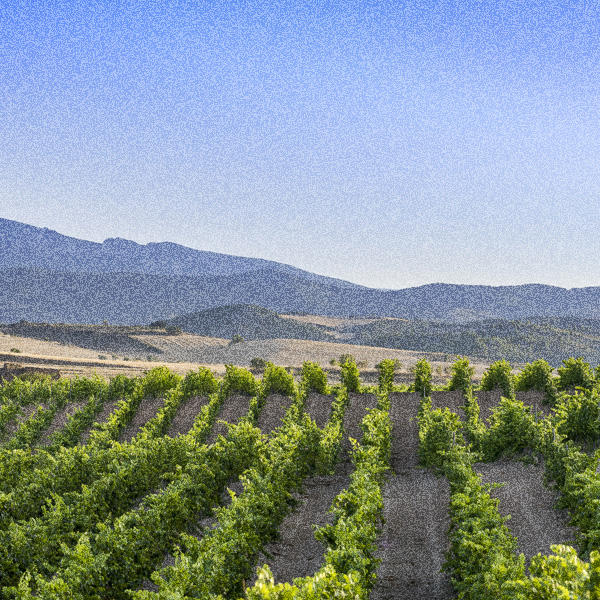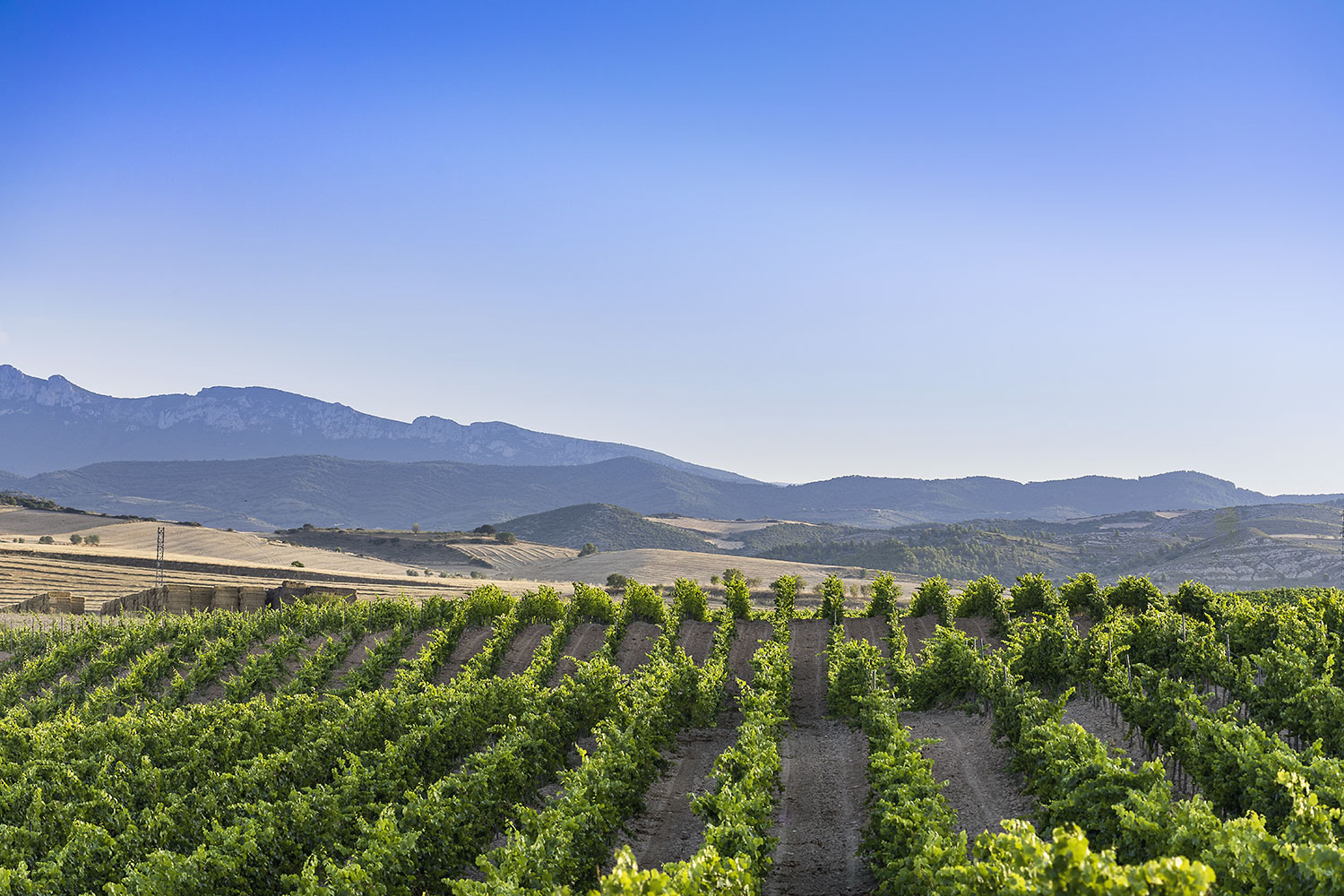 La Pared
10 hectares of rugged terrain, with strong undulations and an open, U-shaped relief. This results in an estate with two exposures, north and south. The part with a northern exposure is ideal for Merlot and Chardonnay and the southern-facing part, for Syrah.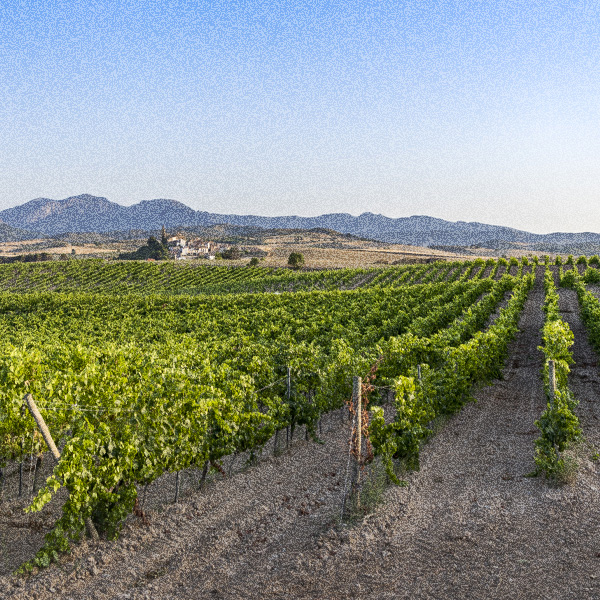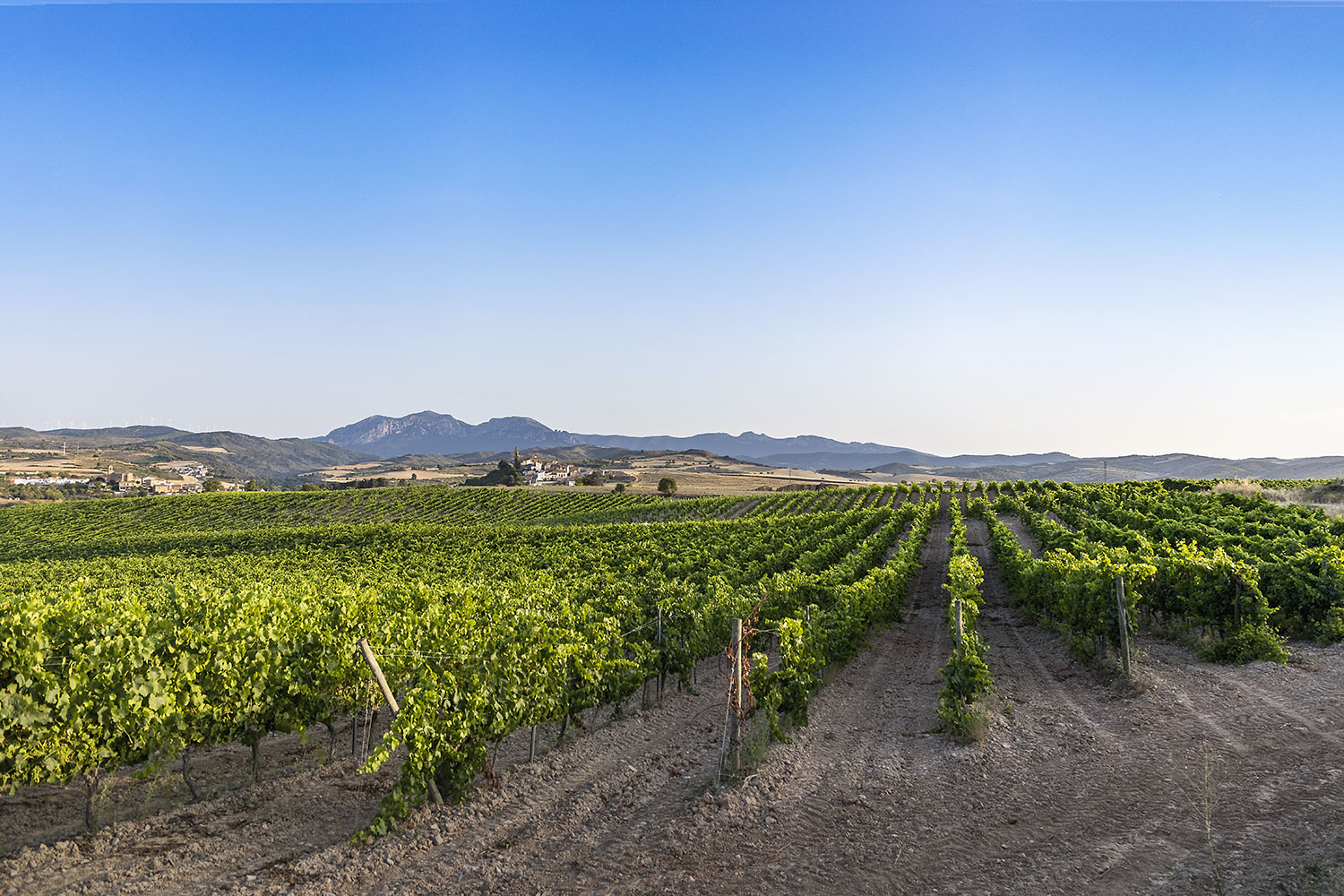 Valdeherreros
A 4-hectare plot near the river Linares with gravel-rich soil. It is well-sheltered and faces southwest, making it ideally suited for growing Chardonnay.